Survivor Focused.Result Driven.
Our goal, everyday, is to provide survivors of brain injury the chance to feel like themselves again. Whether that's re-learning independent skills for living alone, or getting back into work, our focus is always on the growth and wellbeing of our clients. We do this with classes and resources that are put into practice by dedicated professionals, from over 20 years of experience in brain injury services.
Community Brain Injury Services was founded with one core philosophy—empowering survivors of brain injuries. We have two facilities with the appropriate staff trained to support and assist you or your loved one in their recovery. At CBIS, we strive to help every survivor of brain injuries to have the opportunity to realize a life of purpose and self-determined value.
The best help is hands-on help. That's why we opened our two locations, the Mill House [Richmond] and The Denbigh House [Hampton Roads]. At these two locations, our clients cook in our full kitchen, garden in our outdoor space, and work on small assignments like answering the phones or cleaning up the communal areas. These skills give our survivors the positive boost to recovery!
Our team of professionals who genuinely care about the wellness of the survivors in our program are the foundation of all our services. All our employees have experience in the field. Since we are a non-profit, our ability to hire our staff is made possible by the kindness of our sponsors. With this backing, we are able to employ dedicated, experienced individuals who share our values and a dedication to helping you or your loved one.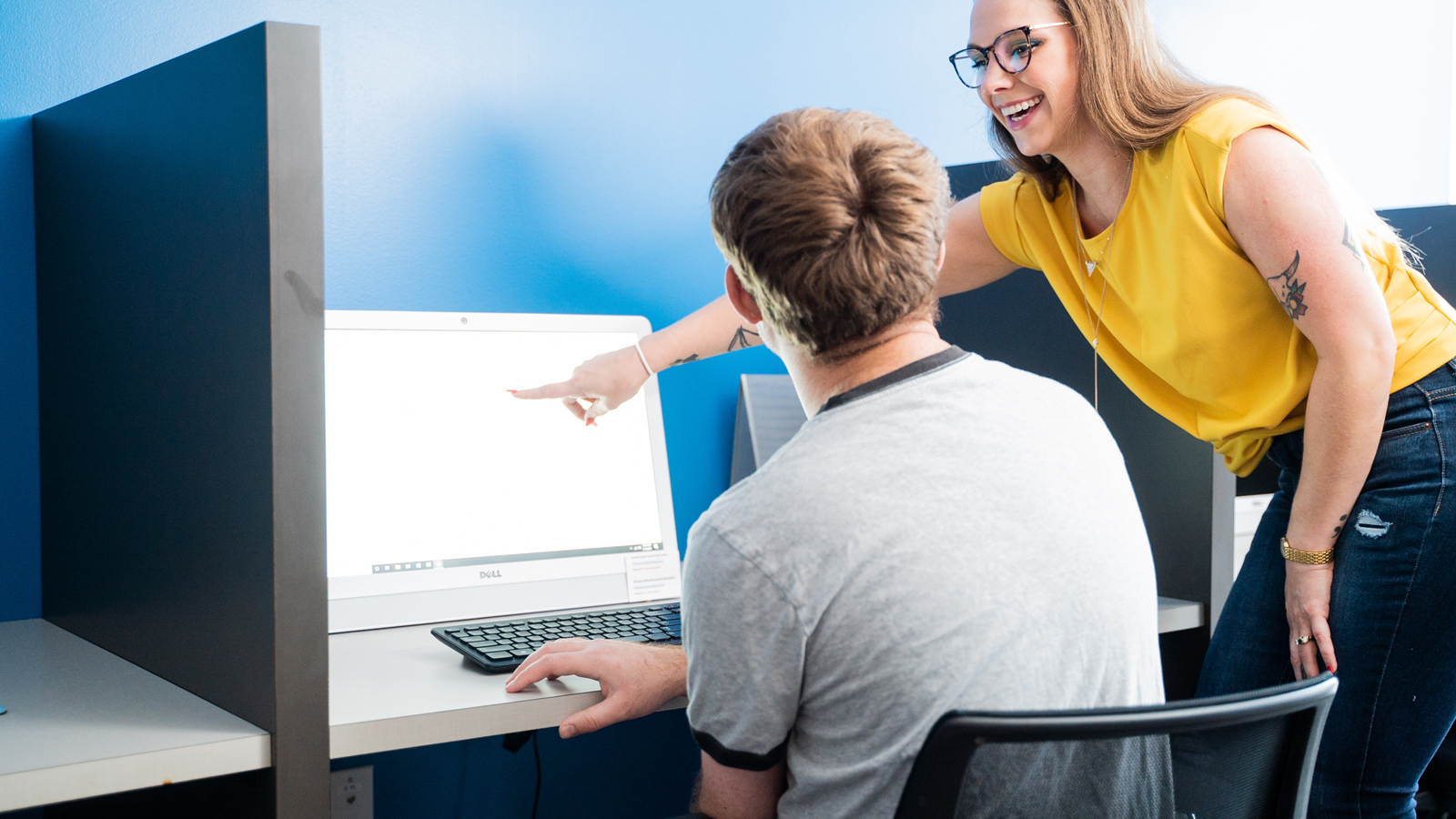 Community Support
Strength In Numbers
We offer all care takers and loved ones of those in our programs resources both through the program and through things like our Facebook groups! Community Brain Injury Services knows how crucial proper support and resources is for everyone involved, whether they be clients of our programs, or people around the clients.
Clubhouse Program
Individual Support
You've Never Alone
What we offer, both in our programs and in our communities, is support. We believe that providing the proper tools, resources, and professionals is the best way to get survivors back on their feet and back into the lives they want to live. That is why we provide all our our clients with everything they need.
Case Management
I don't know where we would be without the professionals at Community Brain Injury. Our family is so thankful to their help.
Thanks to Community Brain Injury for being there for me and my loved ones. The support they provide has made all the difference through our period of recovery
Frequently Asked Questions
How do I sign up for the Clubhouse or Case Management Programs?
If you are interested in one of our Clubhouse or Case Management Programs, you can call or email us, or complete our intake application on our website which can be found here.  For The Mill House, call (804) 261-7050 or email [email protected]. For The Denbigh House, call (757) 833-7845 or email [email protected]. For Richmond Case Management Services, call (804) 386-0926 or email [email protected]. For Peninsula Case Management Services, call (757) 585-1405, or email [email protected].
How do I refer someone to the Clubhouse or Case Management Programs?
Individuals may be referred to our services by anyone- a professional, spouse or partner, family member, friend, medical provider, or by another caring supportive individual in their lives. To make a referral, please complete the intake application here to the best of your knowledge, and the intake coordinator for the program you are seeking services will be in touch with you. For additional questions or more information, you can also call or email the contacts listed above, or our Administrative office at (804) 386-0925.
What if I live outside of the Metro Richmond or Peninsula areas but need brain injury services like you offer?
Community Brain Injury Services is one of several state-funded brain injury providers in Virginia. To locate the brain injury provider in your locality, please visit https://www.vadars.org/cbs/bioutcomes.htm or www.biav.net.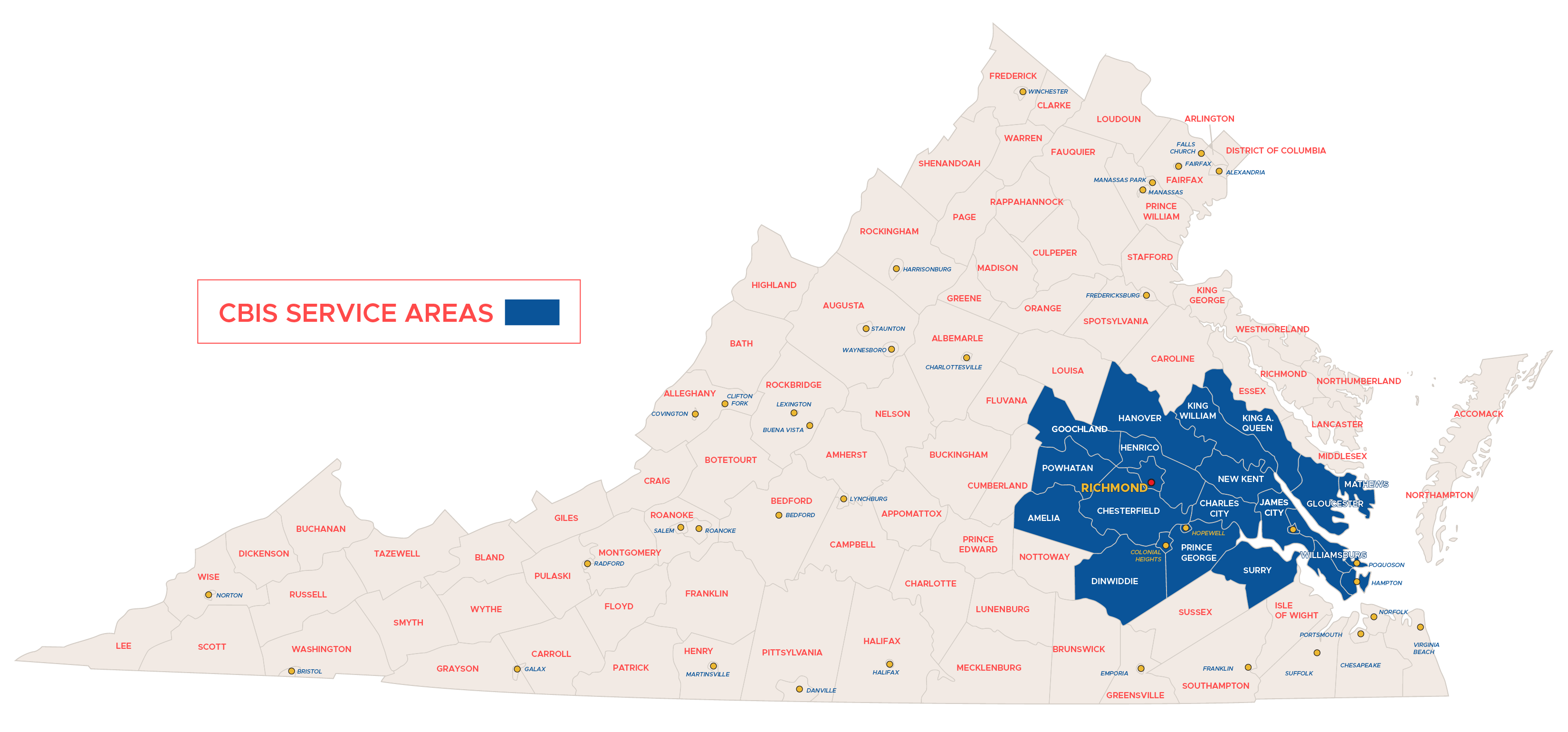 Are there volunteer opportunities at Community Brain Injury Services?
We love our volunteers! Volunteers are critical to hosting successful events and we couldn't do it without our dedicated volunteers. If you are interested in volunteering for any of our events, or in any other aspect of fundraising or development- to include sitting on our Community Engagement Board- please contact Whitney Bsharah at (804) 386-0925 or [email protected].
I am interested in sponsoring Community Brain Injury Services, how would I get involved?
There are many opportunities to become a sponsor of Community Brain Injury Services. We offer several levels of sponsorships in connection with each of our events. For more information about sponsorships or to become a sponsor, please contact Whitney Bsharah at (804) 386-0925 or [email protected]. Charitable donations are also welcomed, appreciated, and needed at any time of year and can be made here.
What are your eligibility requirements for Clubhouse Services?
To be eligible for services at one of our Clubhouses, individuals must be over the age of 18, have a diagnosis of an acquired brain injury, and be able to independently manage medication, eating, and bathroom needs while at the program.
How long do clients typically stay at the Clubhouse?
Clubhouse membership is lifetime and available for members for as long as they need them.
How much do the programs cost?
Clubhouse services have a set daily rate but we accept a number of payment sources including worker's compensation insurance and external funding sources for specific employment services. For individuals without a funding source, CBIS offers a sliding scale rate based on each individual's financial situation. Community Brain Injury Services also has a policy to not turn away anyone based on their ability to pay for services.
Case Management services are funded through state-directed funds and there is no charge to individuals to receive this service.